Choose your Adventure
Transform into a Hogwarts student, and become part of the adventure.
Cast spells with your wand or fly on a broom.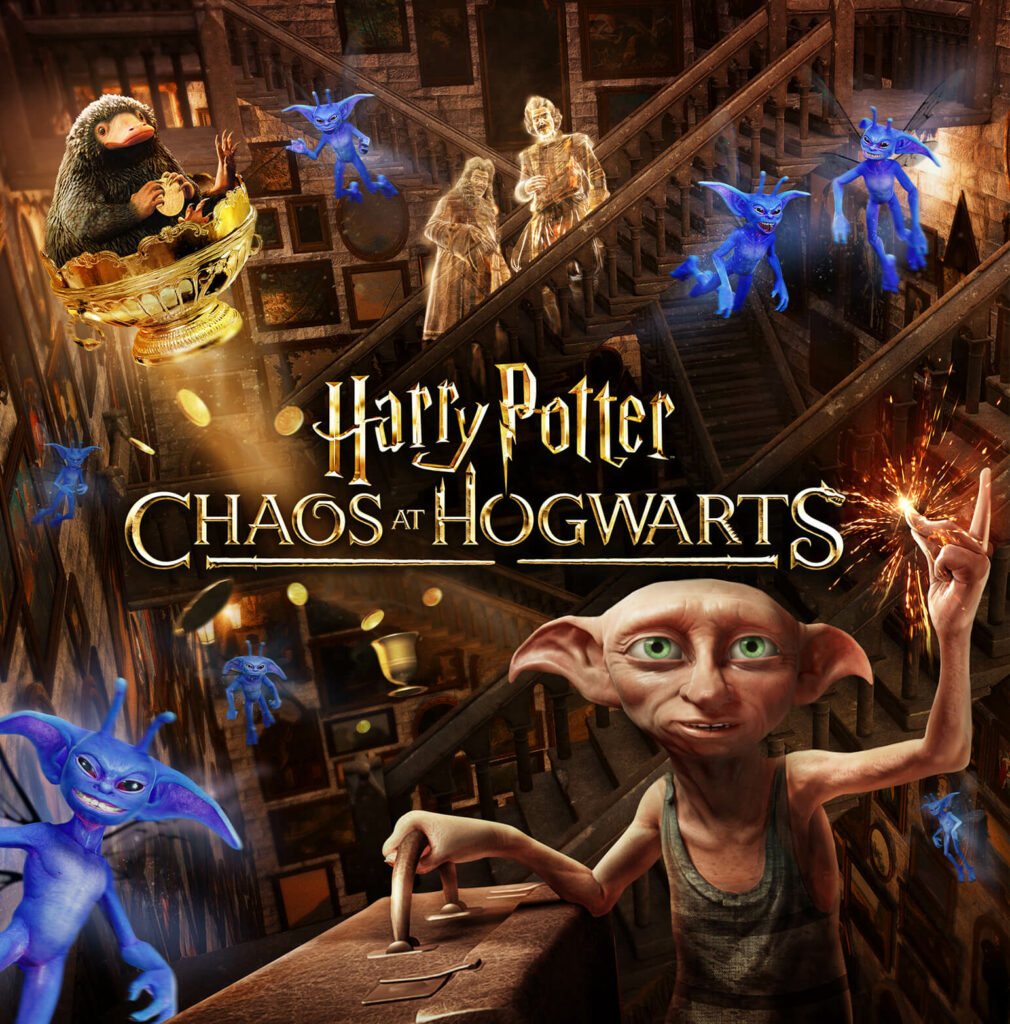 Chaos at Hogwarts
After missing the Hogwarts Express at King's Cross Station, an unexpected friend helps get us to Hogwarts School of Witchcraft and Wizardry.  Students!  Dobby needs your help after accidentally letting loose a case full of magical creatures.
Journey through Hogwarts Castle and cast spells with your wand to immobilize Pixies. Discover hidden secrets and find out if you can manage the Chaos at Hogwarts.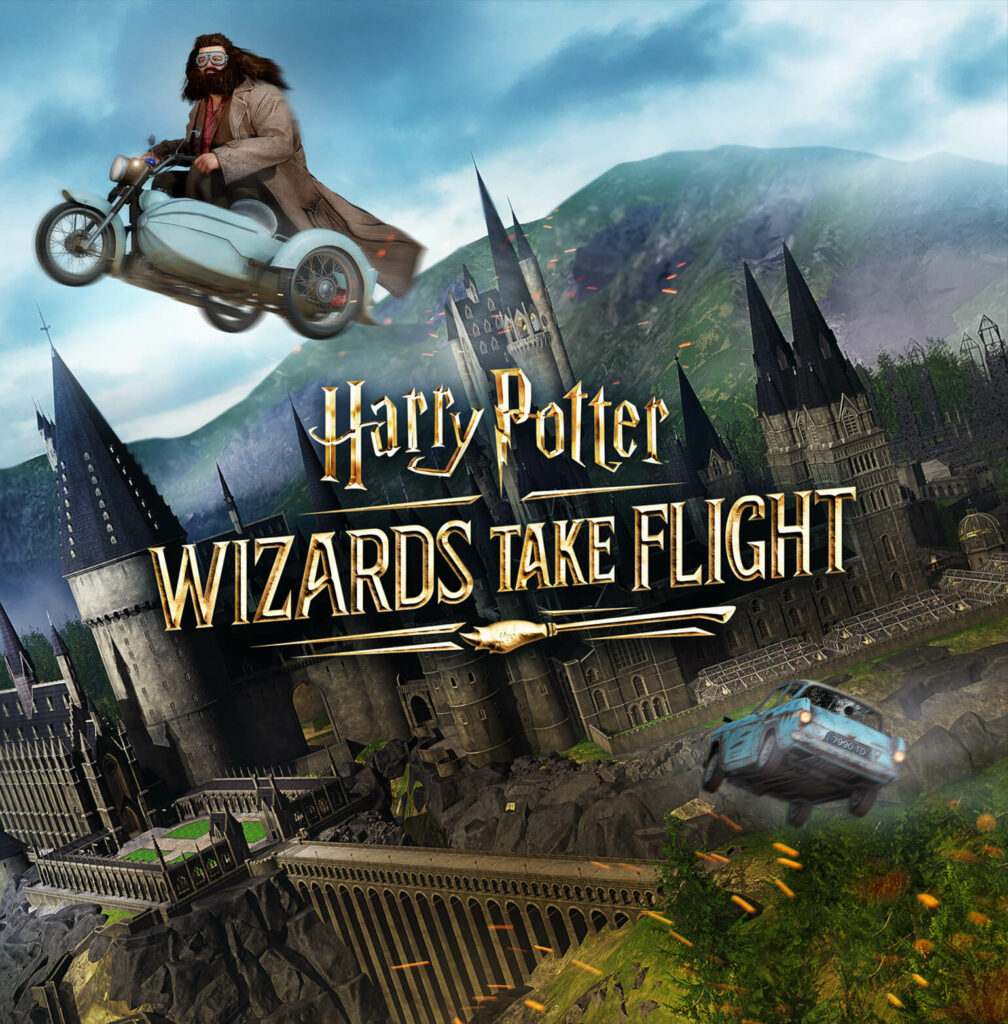 Wizards Take Flight
Keep your brooms steady and fly into the wizarding world. Meet Hagrid at Knockturn Alley and follow him through the skies of London while dodging and battling Death Eaters, casting spells with your wand.
Escape through the clouds and soar over the Black Lake towards Hogwarts Castle where you can fly freely around the magical grounds.  Accio Firebolt!