Harry Potter New York is the first official Harry Potter flagship store, located in the heart of New York City next to the iconic Flatiron building at 935 Broadway.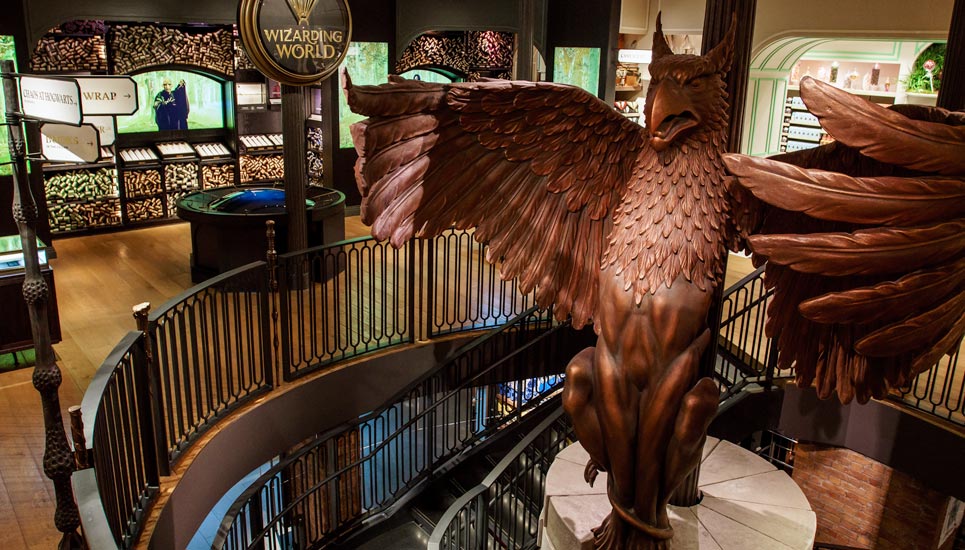 From toys to rare collectibles, Harry Potter New York houses the largest collection of Harry Potter and Fantastic Beasts products under one roof. Full of exclusive products, interactive experiences, and photo ops, you're invited to experience the Wizarding World in a brand-new way.
Stepping inside Harry Potter New York, you will be immersed in a magical world passing under a huge model of Fawkes the phoenix gazing down from the ceiling, created especially for the store.
Aspiring witches and wizards are able to browse for Chocolate Frogs and Bertie Bott's Every Flavor Beans in an area inspired by the whimsical surroundings of Honeydukes and stop under the Dirigible Plum tree to find your favorite magical creature soft toy.
Step into the Wand Shop and discover over 50 wands inspired by characters, locations and props from the Wizarding World – including the Golden Snitch wand, only available at Harry Potter New York. Bring your favorite character to life at our interactive wand table, pick a wand and put it to the test!
Looking for a one-of-a-kind gift? Visit the store's personalization area to engrave a wand, emboss a journal or embroider a robe.
Don't forget to strike a pose in one of the many photo opportunities around the store, you can step inside Hagrid's boots and even pose in a London phone box as if transporting yourself to the Ministry of Magic.
For anyone that can't wait to make it to the store in person, a hand-selected range of products are available to purchase from the Harry Potter Shop.
Stay up to date on all the exciting news from Harry Potter New York by signing up to our newsletter and follow us on Facebook, Instagram and Twitter.